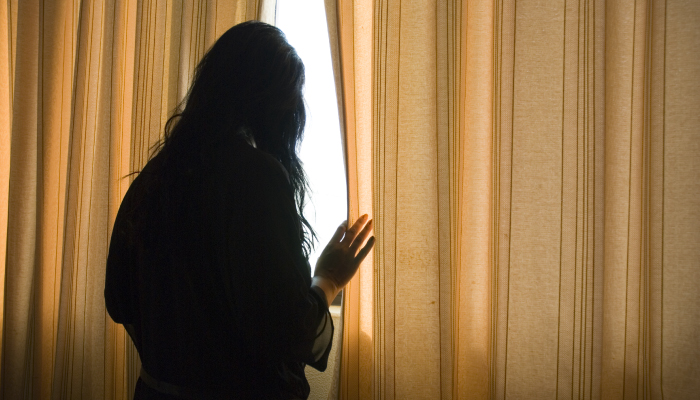 Greta, like so many of the Medicaid members that LogistiCare serves, has kidney disease and requires dialysis three times a week. She lives in a brownstone in a neighborhood in Baltimore. And she was having trouble. She was missing rides to her appointments. No missed ride is acceptable to LogistiCare so when Greta let us know, we moved swiftly to find out what was happening.
Upon investigation, we learned that the ride was always dispatched and it arrived at the destination, but quickly moved on from her home without Greta. It turns out that Greta lived on a corner where a lot of people would hang out. More than one driver didn't feel safe when they pulled up to get Greta. In fact, the drivers felt very intimidated by the crowd.
So John, a LogistiCare staff member, went to Greta's house to see the situation for himself. There had to be a solution. Any driver would need to feel they were waiting in a safe place so Greta had the time she needed to get down the steps of the Brownstone and out the door. Upon arrival it was clear why the drivers didn't want to wait. However, John knew that things always aren't as they appear.
John approached the group and told them what was happening, that whether they meant to or not, they were deterring Greta from getting to her appointments without even knowing it. He explained that she needed to get to these appointments. It was serious and he asked if they wouldn't mind moving down the street to hang out so the drivers would wait on Greta. They all said they knew Greta and would help. They moved down the street just as John had asked and Greta didn't have any more issues making it to her appointments. Greta told us that she wasn't getting what she needed, which is exactly what we wanted her to do. If we know members are having issues, we can help--even with what appears to be an extreme situation.
NOTE: Names have been changed to protect the rights of our members and partners.