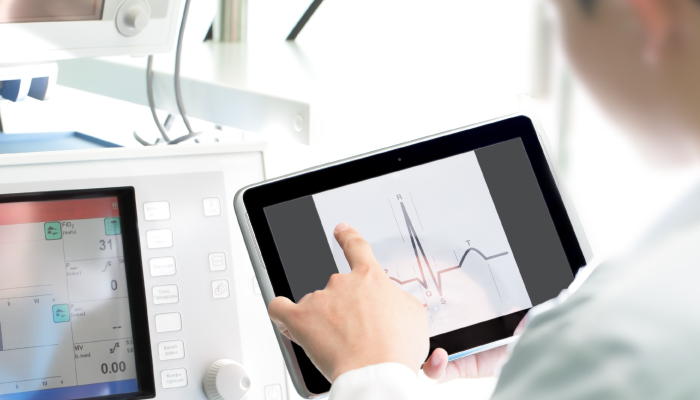 The advancement of mental health care accelerated during President Obama's second term, with the Mental Health Reform Act of 2015, and now with the 21st Century Cures Act. The "Cures Act" is a landmark, bipartisan piece of legislation that earmarks additional funding and programs for some of our most costly health conditions that include opioid addiction, mental health, and Alzheimer's disease to name a few. It also seeks to streamline access to medical devices, new drugs, and new uses for existing drugs.
According to a New England Journal of Medicine essay by National Institutes of Health (NIH) Director Francis Collins and NIH Deputy Director Kathy Hudson, the Cures Act provides ongoing support for high-priority initiatives, expansion of the biomedical research workforce, improved clinical research, enhanced patient privacy protection, greater transparency, and reduced bureaucracy.
In an act of bipartisan support, the Senate passed the Cures Act with a 94 to 5 vote, and President Obama signed into Law on December 13, 2016.
Using Methods of Science to Advance Care
According to Dr. Michael Lauer, NIH's Deputy Director for Extramural Research, the biomedical research topics included in the Act offer "a huge vote of confidence in what we as a nation can accomplish, and improve, through supporting a robust and dynamic scientific enterprise." The passage of the 21st Century Cures Act, also supports health care innovation to accelerate the discovery, development and delivery of new treatments and cures for diseases, including Alzheimer's and Cancer.
Sen. Chris Murphy, D-Conn., who worked on the bill with physician and Sen. Bill Cassidy, R-La., underscored the need to increase the focus on mental health issues. With first-hand knowledge of the pain families endure while seeking care for a loved one, Murphy's belief that there is a better way to find and pay for the necessary care was inspiration for key provisions in the legislation. He is a proponent of funding programs that use pilots and tests to develop new ideas for advancing care.
Improved access to mental health care for millions of opioid-addicted Americans is an important piece of the Cures Act. The legislation emphasizes science for addressing the opioid epidemic, encouraging federal agencies to analyze the data and direct funding to the programs proven to help patients.
New Models of Care
By improving access to care, the Cures Act seeks to reduce the tragedies of mental illness—among them homelessness, incarceration, and suicide. Fast-tracking access to mental health care means pushing forward promising mental health developments, including the early intervention for psychosis treatment and new models of care.
Under the Cures Act, states will be required to use a coordinated specialty care model for the early intervention of psychosis. The model provides a team approach to delivering psychotherapy, medication, education, and support—a combination that research shows delivers better outcomes.
New strategies that address serious diseases like schizophrenia are outlined, including the assertive community treatment (ACT). This model provides access to a team of professionals on call 24x7, and expands assisted outpatient treatment. An evidenced-based practice, ACT offers treatment, rehabilitation, and support services to individuals diagnosed with a severe and persistent mental illness.
The Cures Act can initiate such advancements, in part, by cutting the red tape that traditionally slows the progress of science. Few disagree that reducing bureaucracy can save costs and help everyone from researchers to patients realize faster progress.
New Priorities for Long-Standing Challenges
Focused reform that is far-reaching takes thought, strategy, and collaboration – the hallmarks of the Cures Act. According to the NIH's Kathy L. Hudson, Ph.D., and Francis S. Collins, M.D., Ph.D., the Cures Act calls for several advancements expected to help improve research, care, and patient health. Some key priorities include:
Speeding the initiation of research and the generation of new discoveries
Supporting major fights for cures, such as Cancer Moonshot
Attracting and retaining leading biomedical researchers
Requiring states to use at least 10 percent of their annual mental health block grants funding for early intervention programs
Advancing clinical research and improving the inclusion of key demographic groups
Enhancing the impact of big data while protecting people's private information
Highlighting the impact of a disease or treatment on patients' lives for the FDA when evaluating new drugs and their uses
Identifying programs that are not evidence-based and promoting innovation
Reducing bureaucratic bottlenecks and speeding the launch of scientific projects
Some may wonder if the Cures Act will make a difference and for some it may not come in time, but for others it could make all the difference. Many researchers believe that the care models outlined under the Act will advance not just mental and physical care and its outcomes, but make it easier to mobilize researchers and pursue cures. The National Institutes of Health indicates that the coordinated care model the Act supports keeps people engaged in treatment longer and delivers greater improvement of their symptoms and quality of life. America is at its best when facing a challenge.
And while additional funding comes at a cost, which critics emphasize, the Cures Act sets the stage for future innovation and live-saving approaches. These advancements can stem the tide of some of the costliest psychiatric and health issues of our time, including the opioid epidemic and Alzeheimer's. Most importantly, in terms of lives, in terms of science, and in terms of future generations, the Act in the long-term could very well help forward major health care advancements and lessen family burdens.