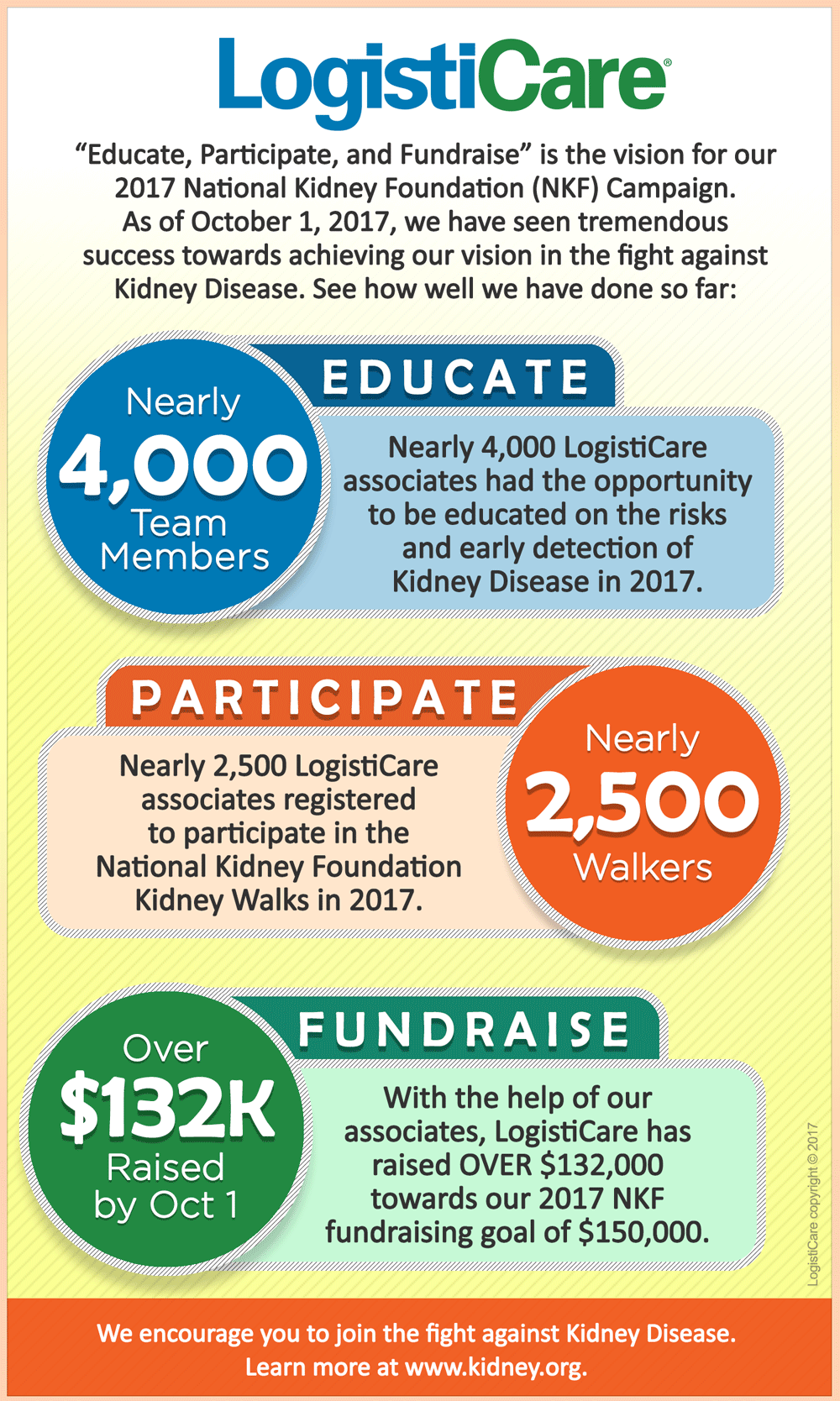 At LogistiCare, we have been long time supporters of the National Kidney Foundation (NKF) in the fight against Kidney Disease. This year,"Educate, Participate, and Fundraise" is the vision for our 2017 NKF Campaign. As of October 1, 2017, we have seen tremendous success towards achieving our vision in the fight against Kidney Disease.
NKF Campaign Update
See how well we have done so far:
EDUCATE: Nearly 4,000 LogistiCare associates had the opportunity to be educated on the risks and early detection of Kidney Disease in 2017.
PARTICIPATE: Nearly 2,500 LogistiCare associates registered to participate in the NKF Kidney Walks in 2017.
FUNDRAISE: With the help of our associates, LogistiCare has raised OVER $132,000 towards our 2017 NKF fundraising goal of $150,000.
More ahead
We still have a couple months to go and are excited about where we will land in our goal to raise $150,000 for NKF. We encourage you to join the fight against Kidney Disease.
Learn more at www.kidney.org.