For individuals fighting kidney disease, something as simple as a ride to dialysis treatment can dictate how the rest of their day or week goes. With 30 million American adults battling chronic kidney disease (CKD) and millions of others at increased risk, it's imperative to continue to raise awareness about this insidious malady.
Earlier this month, LogistiCare joined forces with the National Kidney Foundation to celebrate their long-running partnership during the company's second annual Service Day celebration. The event included speeches and testimonials from patients battling kidney disease, recognized nephrologist Dr. Frita Fisher and representatives from LogistiCare and the National Kidney Foundation.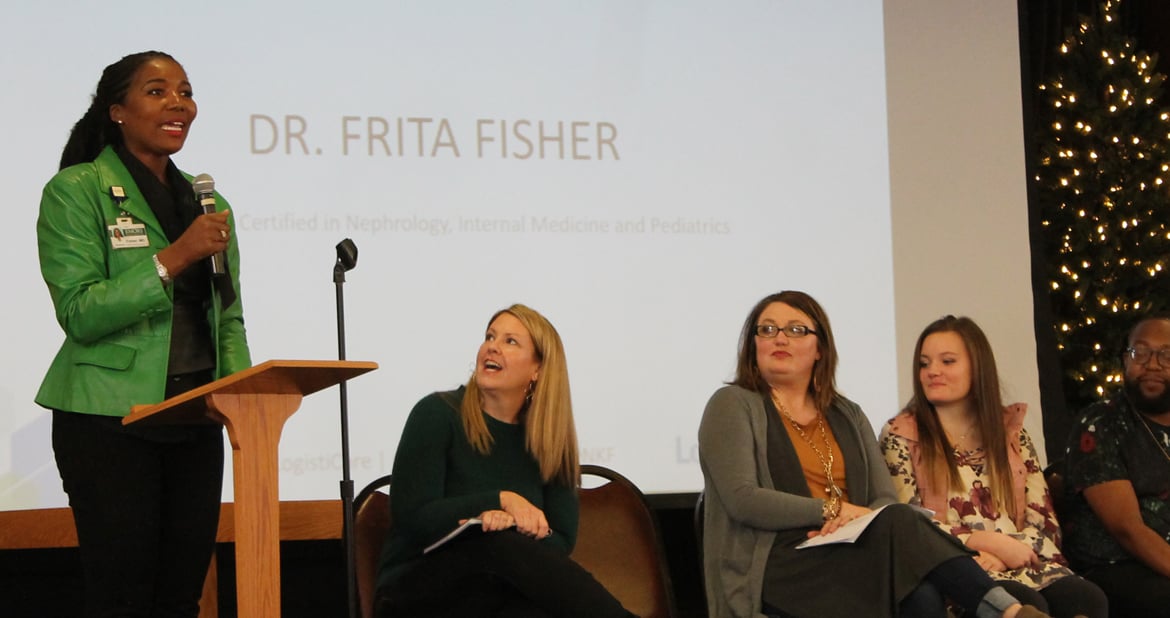 Following the Service Day ceremony, employees returned to LogistiCare's corporate office to pack and deliver 500 care packages to dialysis patients across metro Atlanta. The packages included items specifically selected for people undergoing dialysis such as gift cards, blankets, pill keepers, stress balls, bottled water and kidney facts coloring books.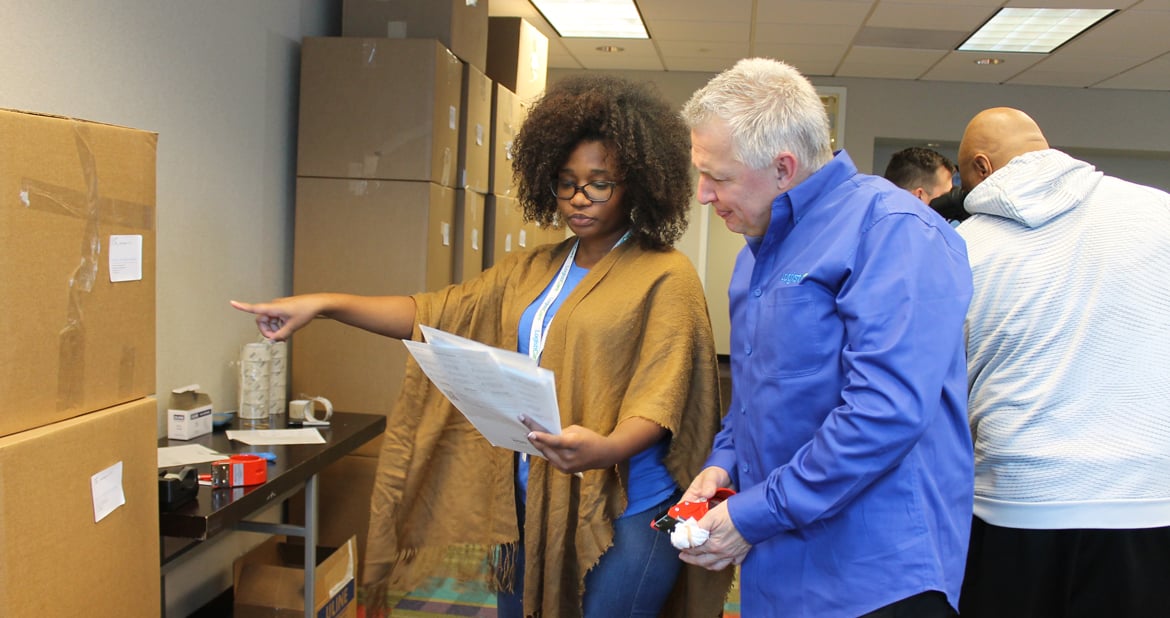 "I really appreciate [this package]," said Patricia, a recipient of one of the gift bags. "Not too many people give out things like this. It was a very Merry Christmas gift to me."
For employees such as Candace Bazemore, being able to provide a gift to patients who undergo dialysis for up to four hours at a time, is one of the highlights of her holiday season.
"People just lit up receiving the packages," she said. "They're really excited to know that someone is thinking about the time they are spending in dialysis. Items they get not only help with fighting kidney disease, but also the time they spend in chair [during treatment]."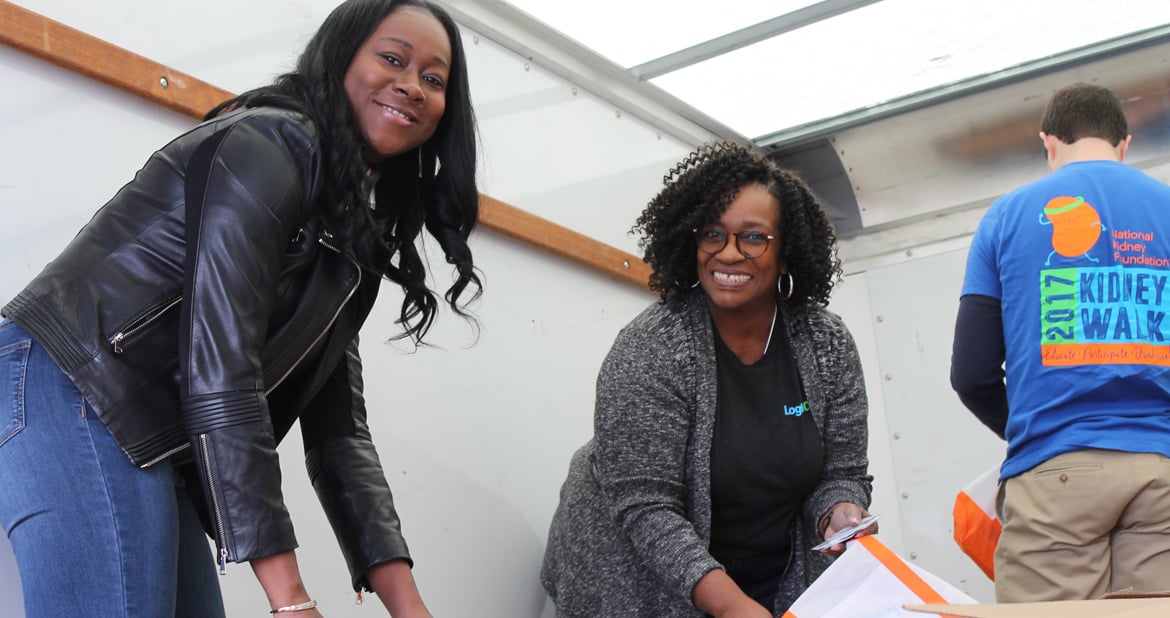 Since its inception, LogistiCare has remained dedicated to supporting underserved individuals. In addition to Service Day, employees annually participate in fundraising walks in 23 cities throughout the country to raise money for the National Kidney Foundation's many programs. To date, the company has donated more than $500,000.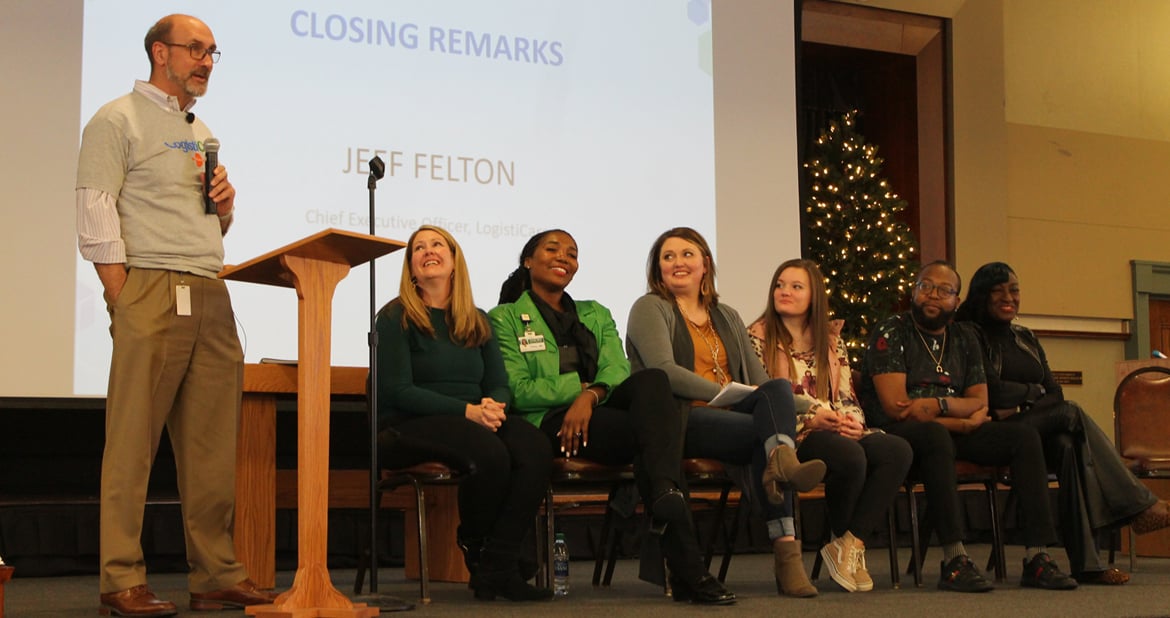 "The money raised provides resources for kidney patients and transplant recipients and funds community outreach and education initiatives," said Jeff Felton, LogistiCare CEO. "There is enormous pride I have as the leader of this company that our employees would give their time and effort to assemble these kits and have them delivered to the dialysis centers. I think it's emblematic of the passion and caring culture that we've built here."
LogistiCare Service Day 2018 [Video Recap]