With 2018 soon ending, the season of giving is here. Being charitable is something we love here at LogistiCare. In fact, it's a big part of our mission, and this year is no different. The company recently donated more items than ever during its ninth annual food drive.
Our company collectively pitched in to give more than 52,000 items to local churches, rescue missions, soup kitchens, and shelters for women and the homeless. That's 10,000 more than the previous year's efforts.
In the past five years, employees have donated more than 179,000 food items at our 22 operations centers around the country.
Jeff Felton, CEO, said it's an achievement of which the company is truly proud.
"Last year, we donated a record amount of food and I couldn't be more pleased to have surpassed that this year. Our dedicated team understands the importance of combatting hunger across the country."
He added, "I'm elated to be a part of the LogistiCare team, and hope we're talking about another record next year."
And now, the moment many of our wonderful staff have been waiting for – time to find out which company's team contributed the most to this year's efforts.
(drumroll)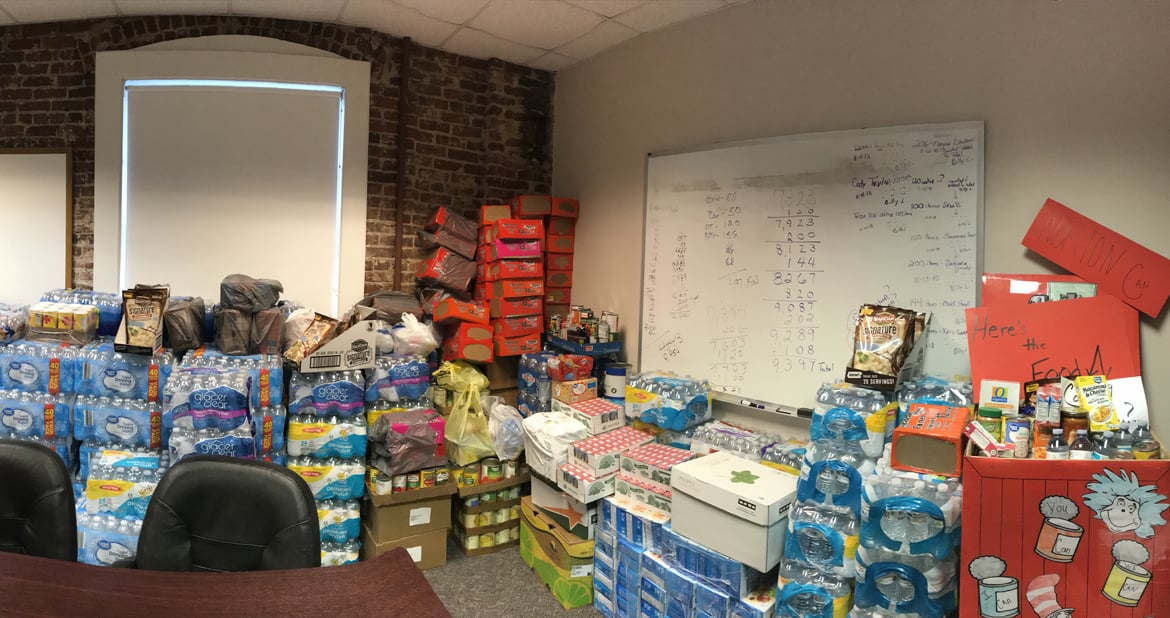 Once again, Norton, Va. led the way, collecting more than 12,000 items. They were followed by the Philadelphia and Michigan operations centers.
Meanwhile, the Maine operations office decided to pitch in by collecting other items such as winter coats for homeless veterans.
Since 1986, LogistiCare has been dedicated to supporting the needs of the communities it serves from its annual food drives to its pledge to goBeyondProfit to its sponsorship of the National Kidney Foundation (NKF). To date, LogistiCare staff has raised more than $500,000 for the NKF.
When it comes to pitching in to help people in need, few do it better than we do here at LogistiCare.