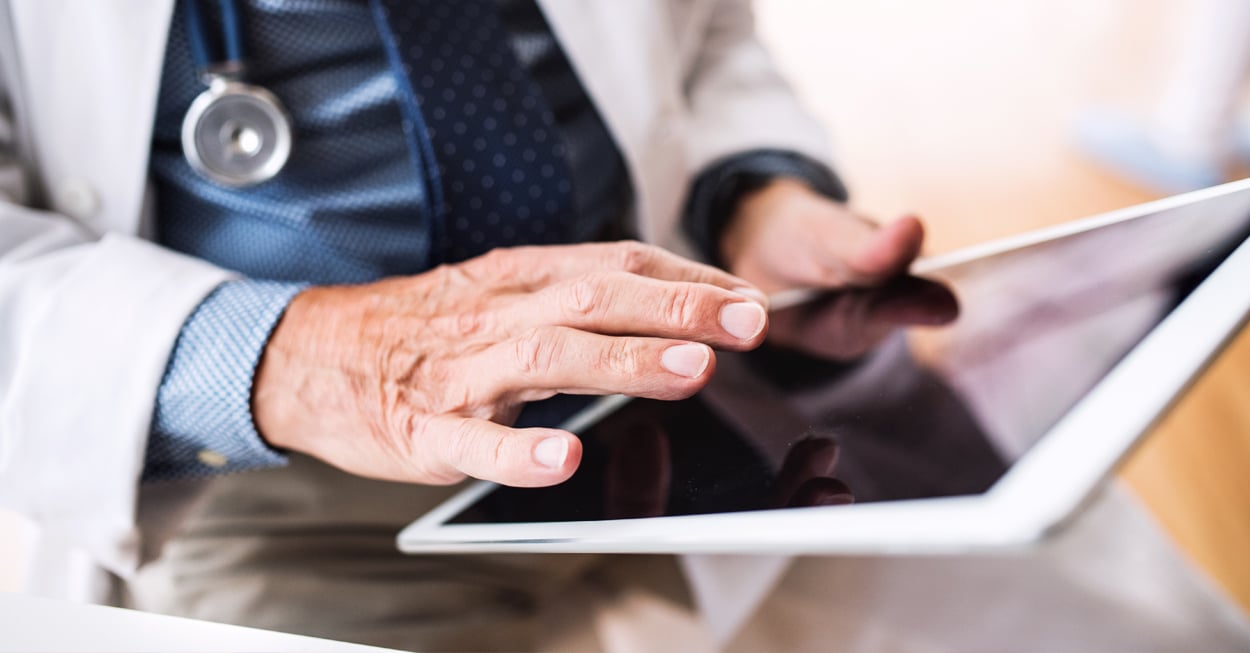 The health care industry has traditionally had a — at times unfair —reputation for being slow to adopt new technology. The slow transition from paper-based documents to electronic health records is routinely cited as evidence of the industry's hesitance to embrace digital platforms.
Whatever truth there is to that mindset, non-emergency medical transportation is one area of healthcare where cutting-edge technology should absolutely be incorporated to deliver a better patient experience and help improve managed care organizations' bottom lines.
Thanks in part to the recent changes made to Medicare Advantage policies by the Centers for Medicare & Medicaid Services, there are numerous opportunities to take advantage of the latest technology with your NEMT solution. It's time to bring NEMT into the digital age.
Ridesharing offers more options
Ridesharing apps like Lyft and Uber have grown incredibly popular with consumers in recent years thanks to the fact that they are often cheaper than taxis and can pick people up from their homes at a moment's notice.
It was only a matter of time before patients started using ride-share platforms to take care of their medical transportation needs. According to a recent survey, 29% of Lyft users have used the platform to coordinate transportation to their medical appointments. Additionally, 28% stated that the ridesharing app was essential to getting to their appointments on time and that they wouldn't be able to make those sessions without it.
The overall impact that the availability of ridesharing has on patient health is tremendous: More than one-third (36%) said that they have visited urgent care centers less since using Lyft for NEMT purposes.
Ridesharing presents a clear, disruptive force for the non-emergency medical transportation community. Rather than buck that trend, managed care organizations should embrace ridesharing platforms and incorporate them into their transportation offerings.
More people own a smartphone today, and they may be more inclined to use ridesharing mobile apps as a primary means of non-emergency medical transportation rather than take public transportation or schedule a dedicated ride in advance.
Ignoring ridesharing or treating those platforms as competition that needs to be subdued is a losing battle. The health benefits are clear, and by giving members more transportation options, managed care organizations (MCOs) can keep them happy and enrolled in their current Medicare Advantage plans.
That being said, it's important to recognize that ridesharing by itself is not a comprehensive solution. It cannot meet the needs of every beneficiary. Some members will need more specialized transportation that goes beyond a standard consumer car. They may require a van outfitted for wheelchair access or a vehicle designed to accommodate stretchers or gurneys. Still other individuals will simply refuse the ridesharing model completely, preferring other forms of transportation that have trained and certified drivers. MCOs need to work with NEMT brokers that can provide as many options as possible to match the right form of transportation with each beneficiary. Ridesharing, as disruptive and innovative as it seems, is just one of those options.
Build mobile patient platforms
Smartphones are ubiquitous in today's society. Even seniors have jumped on the bandwagon, with 42% of people over 64 owning a smartphone, according to Pew Research Center. Mobile is an increasingly important touch point for health care customers in the digital age. Non-emergency medical transportation solutions need to account for the growing popularity of this format by adopting mobile platforms for patients and their care givers to schedule rides and monitor their trip statuses.
Call centers will continue to be a popular method for beneficiaries to schedule rides, but they shouldn't be the only option. Mobile apps that have been designed with intuitive user interfaces make it quick and easy for smartphone owners to set up a ride and receive updates regarding their trip.
Dedicated mobile applications also make it easier for MCOs to collect data relating to their NEMT services so they can better understand how current solutions either hit the mark or fail to meet expectations. Having that information in hand allows organizations to make continual improvements to their service delivery and enhance patient experience.
Since acquiring Circulation, LogistiCare now has dedicated mobile apps and online portals that enable MCO members or their caregivers to book rides with ease. However your beneficiaries prefer to schedule their trips – online, through a mobile app or over the phone – LogistiCare's NEMT solutions make booking quick and painless.
Going digital provides more oversight
How much visibility do you have into your non-emergency medical transportation services? Would you be able to see the status of a specific ride, including where the driver is located and how long a member has been waiting to be picked up?
With digital platforms, it's possible to achieve that granular level of oversight across your entire NEMT ecosystem. GPS-enabled systems allow MCOs to watch rides transpire in real time, which can help bring to light systemic problems. Transportation providers and partners could also use this visibility to make better use of available resources, reassigning available vehicles to pick up a patient if the original driver gets stuck in traffic or is otherwise delayed.
When a beneficiary submits a complaint regarding late pickup or poor experience, managed care organizations have a wealth of ride data to look at to determine if that feedback has merit.
That information can also be used to cut down on instances of fraud, waste and abuse. If your transportation provider bills for a ride that never occurred, it's easy for digital NEMT platforms to flag those cases. Likewise, MCOs would be able to quickly spot any attempt by a member to use NEMT services for non-medical purposes. That means lower operating costs for your organization and more profitability.
Find a forward-thinking NEMT manager
You don't want to work with an NEMT manager that's stuck in the past. The latest technology provides so many opportunities to improve the member experience, make your operations more efficient, reduce member churn and boost your bottom line. LogistiCare and Circulation pair significant industry experience with a cutting-edge technological footprint that spans the entire nation. LogistiCare NEMT solutions address patient needs today for years to come, regardless of what new technological developments come down the pike.
Are you interested in learning more about how LogistiCare l Circulation can help your organization with a customized, robust NEMT solution? Request a demo