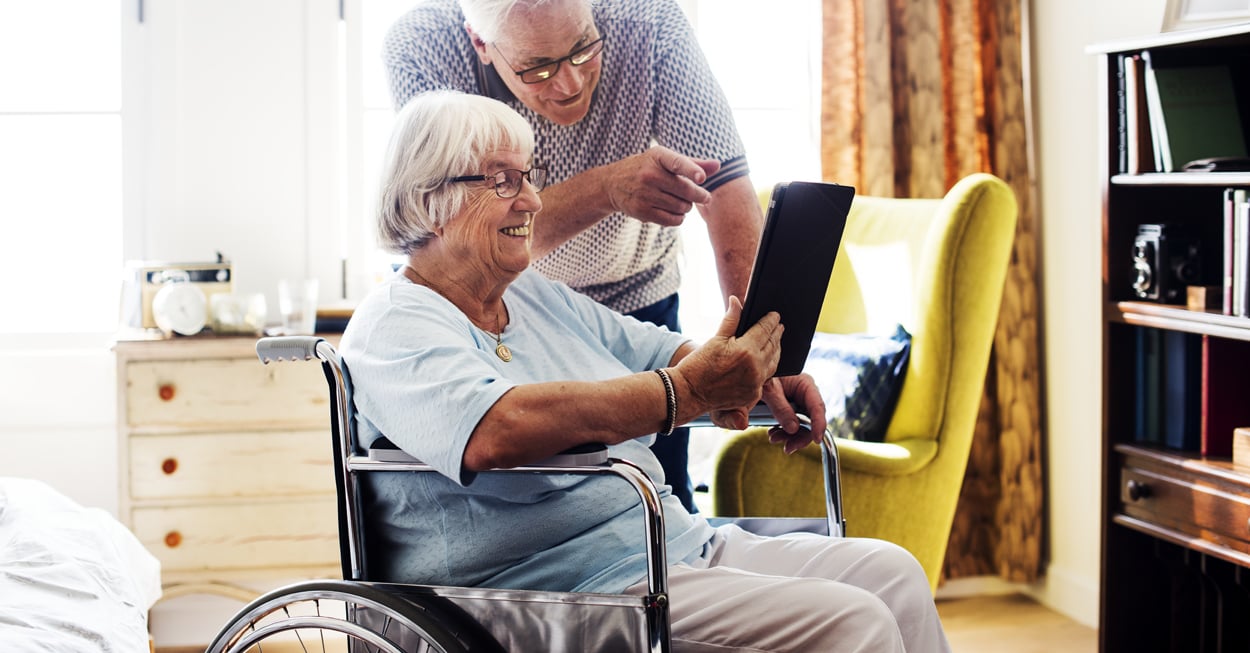 More people are flocking to Medicare Advantage plans, creating tremendous opportunity for managed care organizations (MCO). Approximately one-third (34%) of all Medicare beneficiaries are enrolled in Medicare Advantage plans, totaling more than 20 million patients.
With increased public demand comes more competition in this particular segment of the health care industry, however. According to a 2018 Kaiser Family Foundation study, the number of Medicare Advantage plans will rise 18% this year, with more than 2,700 options available to patients across the country. On average, Medicare beneficiaries have 24 Medicare Advantage programs to choose from.
The only way to distinguish yourself from the glut of Medicare Advantage plans available today is to provide services and offerings that improve health outcomes for patients and drastically enhance the patient experience. Non-emergency medical transportation (NEMT) technology can help managed care organizations stand out in an increasingly crowded market.
Fill the gap left by Medicaid
Medical transportation services have been a core component of Medicaid benefits going back decades. However, those services continue to be threatened by government cutbacks and federal waivers that absolve state Medicaid agencies of the responsibility to provide NEMT options.
As of July 2019, three states — Iowa, Indiana and Kentucky — have received federal waivers to remove NEMT services as part of their Medicaid packages. Massachusetts has also requested a waiver, but that decision is still pending.
More cash-strapped state governments could consider taking similar action in the years ahead, cutting essential services for some of their most at-risk residents. Medicare organizations could follow suit as well, scaling back NEMT services or removing them entirely to reduce costs. With limited options, many individuals may choose to simply skip their medical appointments.
NPR chronicled the experience of one wheelchair-bound Indiana resident whose chronic condition required routine checkups and medical appointments. Lacking NEMT services, she was faced with choosing between two impractical transportation options: spend $70 on a round-trip cab ride or travel two miles to the nearest bus stop. Since neither was a consistently viable solution — traveling that far in freezing temperatures, extreme heat or thunderstorms would be a torturous experience — she often chose to skip her sessions.
Medicare Advantage programs can provide NEMT services to at-risk populations, improving their members' state of health and bolstering their own retention rates. While other organizations are busy cutting services, MCOs can fill those gaps with first-rate, reliable NEMT solutions.
Provide reliable medical transportation services in any environment
Regardless of where Medicare members are located, they likely face a number of challenges getting to their medical appointments on time — or at all. Beneficiaries living in rural areas have extremely limited options, potentially relying solely on NEMT services to transport them to dialysis or physical therapy sessions as well as medical consultations.
While those living in cities or other urban areas will likely have far more sources of transportation available, they may not all be consistent or practical. Someone in a wheelchair may not be able to easily get to a train or bus stop, especially in bad weather. Non-emergency medical transportation provides an essential service to these individuals, giving them a safe, reliable and pleasant way to get to their medical appointments.
Plentiful vehicle options match the right mode of transportation to each individual. Wheelchair-accessible vans and even fully outfitted medical vehicles can be made available for those members who need them.
Whether your members are located in a dense cityscape or spread out in the countryside, high-quality NEMT services will set your organization apart.
Advanced technology brings better care options
Medicare organizations can further differentiate their programs by incorporating advanced NEMT technology into their offerings. Not all beneficiaries prefer scheduling trips over the phone, for instance. Mobile applications and web-based portals provide more options to an older demographic that is becoming more comfortable with the latest technology.
Adding ride-sharing programs like Uber and Lyft to your list of available transportation options is another way to stand out from the competition. Ride sharing at times can be a more affordable alternative to taxis, and many members may already be familiar with these services. The important thing is to always give beneficiaries options, because no two situations are the same and everyone has their own unique transportation needs. For instance, some beneficiaries require specialized vehicles like wheelchair vans to safely and comfortably get to their destinations. Ride sharing services alone won't be able to help these individuals. Working with an NEMT manager that supports a wide variety of transportation choices helps deliver a superior member experience.
As long as those options are uniformly reliable and safe, your Medicare Advantage program can continue to provide a great member experience.
Are you interested in learning more about how LogistiCare l Circulation can help differentiate your organization? Request a demo