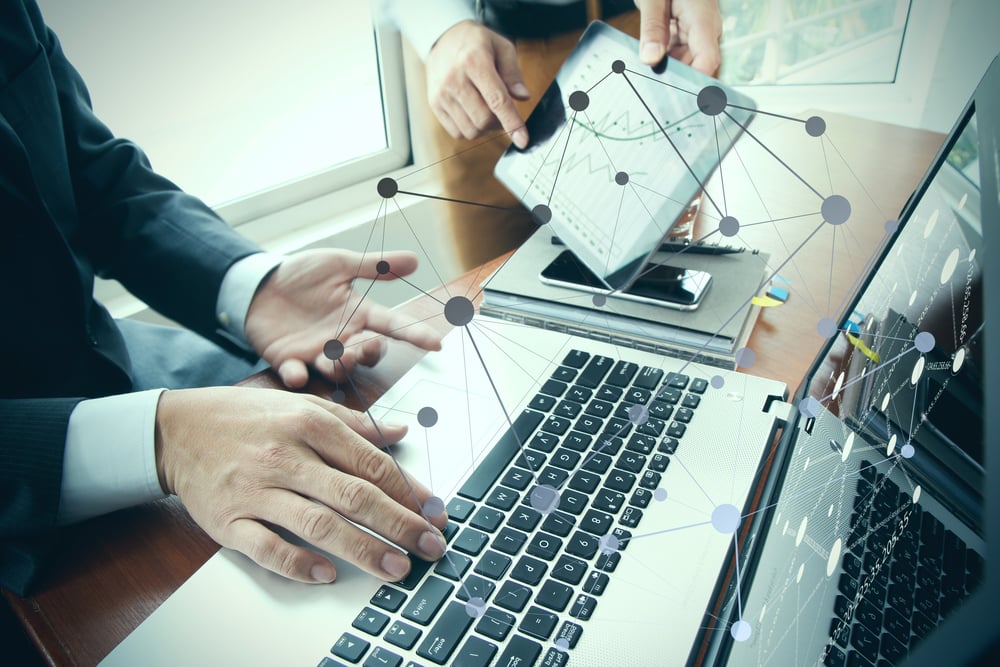 Non-emergency medical transportation is a crucial service that benefits both State Medicaid organizations, Managed Care Organizations, Health Systems, and their members. According to a recent Medical Transportation Access Coalition study, the financial benefits of NEMT solutions far outweigh the costs. Medicaid organizations can expect to see a monthly ROI of approximately $40 million (or more than $480 million each year) using NEMT services.
However, not all non-emergency medical transportation managers are capable of maximizing your ROI. Outdated technology, poor vehicle options and unreliable call centers can all negatively impact the member experience and ultimately fail to increase usage rates. When patients repeatedly miss routine appointments and ongoing treatment sessions, they are more likely to require more expensive and invasive care later on.
When considering all of your options and weighing the pros and cons of different non-emergency medical transportation managers, don't lose sight of one of the most important factors: scalability. The right NEMT manager will be able to grow alongside your organization and meet your needs regardless of how large your service footprint becomes.
Medicaid expansion drives NEMT needs
The Affordable Care Act drastically increased the reach of Medicaid programs, opening the door for states to expand coverage to include tens of thousands of additional members. To date, 36 states (plus the District of Columbia) have opted to increase the scope of their Medicaid programs.
Although the scope of the ACA has drastically changed under the Trump Administration, there are still signs that voters support expanding Medicaid coverage. This past November, for instance, Utah voters approved a ballot that would add approximately 150,000 more residents to the state's Medicaid program. Meanwhile, a Nebraska measure that would provide Medicaid services to 90,000 more patients overcame legal challenges and gained a majority vote during the most recent state elections.
Managed care organizations and other non-Medicaid groups may also find themselves with a surge in membership rates, requiring an NEMT platform that can rapidly scale up to meet demand. What kinds of features should you look for in an NEMT provider that's able to keep up with extended periods of expansion and growth?
Does your NEMT vendor have a large, nationwide footprint?
What smaller, localized NEMT managers offer in terms of regional specificity and experience, they potentially lose in terms of scalability and reliability. They simply lack the resources and business relationships to quickly scale up services to account for thousands of additional members.
With 22 operations centers located throughout the U.S., LogistiCare is properly equipped to meet NEMT requirements, regardless of how large or quickly your membership grows. With the Circulation technology platform, patients and their facilities, doctor offices and family members can schedule appointments online, via call centers or mobile apps. Paired with LogistiCare's immense wealth of resources and significant market presence, this technology will help reduce instances of patients being stranded, late, or unable to get to their appointments at all.
While regional NEMT companies will be limited in terms of how fast they can scale up their resources and capabilities to match Medicaid expansion — if they can at all, that is — LogistiCare's vast nationwide footprint allows for such rapid scalability whenever needed.
Do they have a robust IT ecosystem?
Today's best NEMT solutions mix a variety of technologies, platforms and communication formats to deliver as many options as possible to members. As patients expect more variety in their NEMT services with the ability to schedule appointments and travel reservations by phone, mobile app or web portal, IT systems will need to be able to stand up to that added strain.
Scaling up NEMT capabilities means being able to support thousands of new members on existing IT infrastructure without overtaxing critical systems and impacting service delivery and performance. Some non-emergency medical transportation managers may lack the means to build such a sturdy yet elastic IT environment, instead relying on outdated or inflexible technology systems and platforms.
Between the distributed network of operation and call centers, array of cluster servers running key applications, failover safeguards, numerous data lines, a proprietary technology platform and shared communication system, LogistiCare's IT footprint is second to none in this space. The technological uniformity between operation centers allows that all systems continue operating normally even as membership numbers swell.
Will vehicle fleets support membership growth?
Even if a non-emergency medical transportation manager has the IT infrastructure to theoretically support rapid program expansion, it may lack the relationships and connections with transportation providers to offer services to a larger number of patients. Vetting and credentialing transportation companies and independent service providers is a long and laborious process, and if your manager rushes through its assessment, it could wind up working with an unscrupulous transportation provider.
Such was the case in New York, where law enforcement officials arrested several individuals alleged to have participated in a scheme to bilk Medicaid organizations out of millions of dollars.
The last thing any Medicaid or managed care organization wants is to have its NEMT manager scramble to find drivers and vehicles to keep up with demand. Without a reliable stable of drivers available at all times, members may experience a higher rate of no-shows. Average transportation times will steadily creep up, negatively impacting the member experience and increasing the risk of patients skipping medical appointments altogether.
LogistiCare has cultivated strong working relationships with transportation companies across the United States, enabling it to augment network capacity at any time. LogistiCare teams continually monitor and assess the performance of all partnered medical transportation providers to identify execution gaps and provide members the best experience possible.
What's their track record with large deployments?
Scaling up NEMT services to match Medicaid or health care program expansion is not a task you want to entrust to an NEMT manager that has never tackled such a large undertaking before. It can take months to complete the implementation process and get all required systems up and running. An inexperienced company will likely run into roadblocks that will delay launch and reduce your ROI.
LogistiCare has a wealth of experience in this field, routinely deploying large implementations from scratch as well as building out existing systems to account for a significant increase in program membership. In many cases, that means supporting thousands of additional patients while adhering to LogistiCare's high quality of service standards.
Don't roll the dice on an untested NEMT manager when it comes to scalability. Only the most firmly established managers with a robust, nationwide operational footprint can satisfy the on-demand elasticity requirements that Medicaid organizations require today. In addition to an IT environment that's unparalleled in scale, sophistication and durability, LogistiCare has the transportation relationships and connections to provide patients a number of options to get them quickly and safely to their medical appointments.