The benefits of a NEMT brokerage model in the continuum of care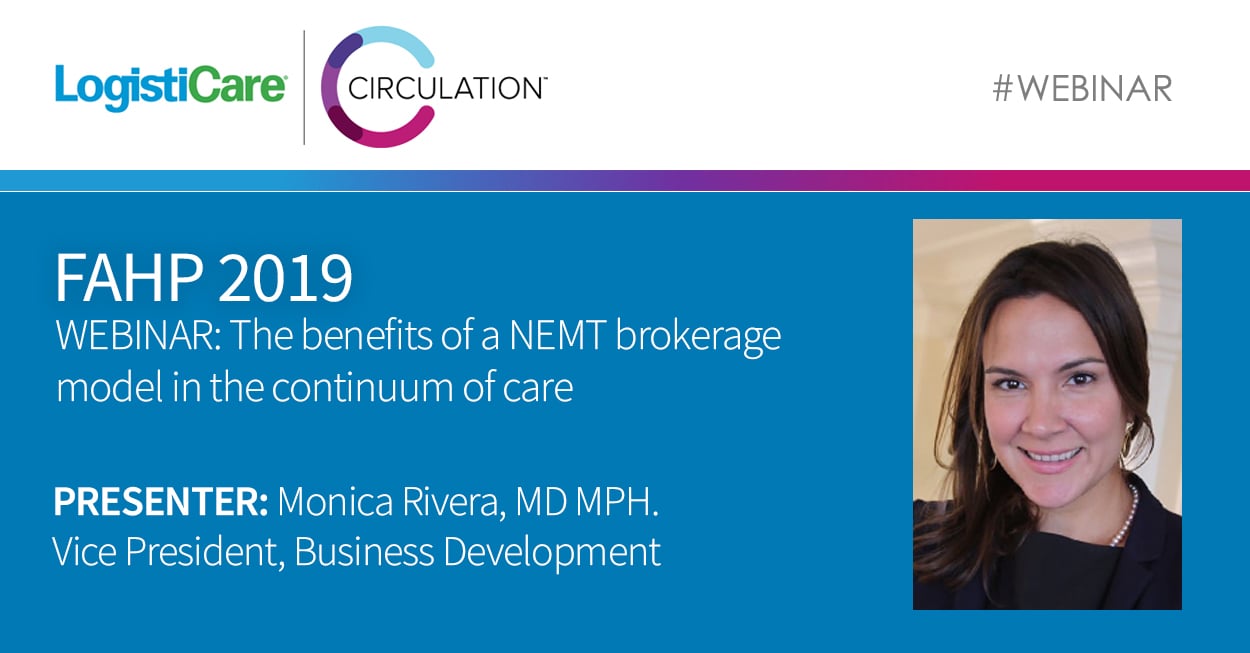 Monica Rivera, MD MPH., our Vice President of Business Development, presented to Health Plans of Florida on how the social determinants of health, such as access to food, transportation and the epidemic of loneliness have been recently recognized as being a key driver in patient's health care and outcomes.
We partner with healthcare payers and providers to strategically drive the patients to care in the right place at the right time. We drive towards continuum of care. Isolated solutions lead to fragmentation of care and less communication between care givers. Different transportation players exist that provide one type of solution for clients (ambulatory rides, wheelchairs, door-to door assistance). We have a product that aggregates all of these types of solutions with transparent, actionable data to get patients to the right site of care.
Listen to the webinar by visiting:
https://www.logisticare.com/fahp2019.