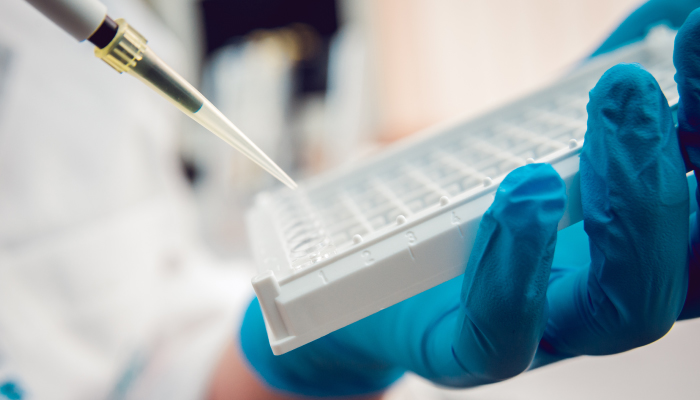 Cancer. It's the diagnosis no one wants to hear. Not for ourselves. Not for our family. Not for our friends. While researchers are making progress on many fronts, the American Association for Cancer Research (AACR) estimates nearly 1.7 million new cancer cases will be diagnosed in the U.S. this year, and 595,000 Americans will die from the disease in 2016. The cost of cancer is also staggering, with direct medical costs targeted to reach $156 billion in 2020.
Research and innovation are keys to making progress and getting ahead of cancer. To help, the U.S. government earmarked additional cancer-targeted funding for the National Institutes of Health, the National Cancer Institute, and the FDA. Just last year, the government took a stance against cancer with the introduction of the Cancer Moonshot Initiative, which aims to make a decade's worth of advances in cancer prevention, diagnosis, treatment, and care in just 5 years.
A Tall Order from the Highest Office
Just how did the Cancer Moonshot come about? In 2016, President Barack Obama tasked Vice President Joe Biden with advancing the fight against cancer by spearheading a new national mission. For the Vice President, cancer is personal. Biden lost his son, Beau, to brain cancer last May after a hard-fought battle.
Biden assembled a task force with the heads of several federal departments and agencies, including the National Cancer Institute, the National Institutes of Health and the Department of Health and Human Services. A blue ribbon panel of seven working groups was charged with determining where we are today, what's possible, and how we can get there. The Cancer Moonshot Blue Ribbon Panel developed ten recommendations to help improve cancer prevention, diagnosis, and treatment.
Recommendations – From Tech to Testing
Cancer Moonshot sets its sights on the array of challenges presented by cancer, and then goes one better by outlining innovative approaches for solving them. The ten recommendations include:
Expanding knowledge by engaging patients to contribute their tumor profile data
Building a cancer immunotherapy network
Developing ways to overcome drug-resistance in cancer
Building a cancer data ecosystem for improved analysis by patients, clinicians, and researchers
Intensifying research on the drivers of childhood cancers using new preclinical models
Minimizing the debilitating side effects of cancer treatment
Expanding prevention and early-detection strategies
Mining past patient data to predict future outcomes
Creating a 3-D cancer atlas including maps of human tumor evolution
Developing new cancer technologies that characterize tumors and test therapies
Making Progress – Where We Are Today
There has never been a better time to advance against cancer on multiple fronts. New technologies and analytics make it possible to collect, manage, and quickly analyze volumes of data, with machines necessary to do the heavy lifting in partnership with data scientists and cancer researchers. Predictive models can be used to identify trends and get one step ahead of the disease.
The field of genomic research is advancing quickly as well. It's been just 13 years since the sequencing of the first human genome. Already, genomic advancements have enabled the drug industry to offer new options for cancer treatment. We now have more than 100 targeted cancer drugs, each suppressing certain genes and their proteins. Major cancer centers are at the forefront of research, sequencing tumors and using access to big data that helps inform the treatment protocols they use.
Widespread success of the Cancer Moonshot depends on our ability to amass genomic data from every cancer patient, not just those enrolled in clinical trials. We may not be quite there yet, but in the words of Vice President Biden who spoke on the topic at the Cleveland Clinic Medical Symposium, "We're on the cusp of enormous, enormous progress."