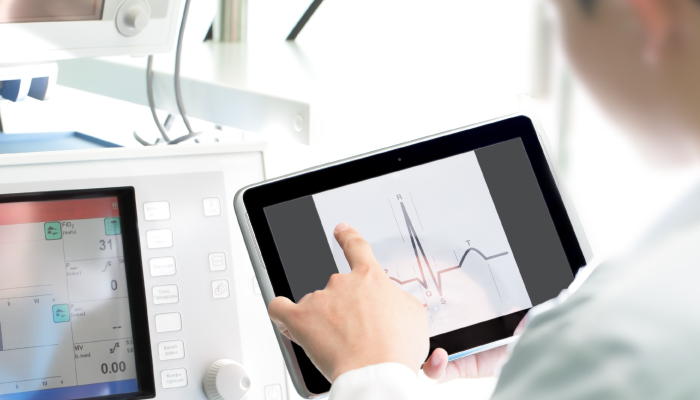 Mind over body or is it body over mind? No matter which way you look at it, your physical health is linked to your mental health. Intrinsically linked. Yet America's health care system wasn't built that way. In fact, it was built in quite an opposite way. Physical health and mental health services in this country are provided in separate silos. America's health care system is designed to treat one illness at a time. When patients have multiple illnesses with both mental and physical needs, integrated care becomes crucial in order to deliver better care and reduce costs. Yet, the current divide between physical and mental care remains deep despite efforts by the Affordable Care Act and parity laws to level the playing field. People often don't have access to behavioral health as part of their physical health plans, and if they do, there are often few in-network providers. This divide may very well be the largest obstacle the industry will ever face in redesigning for better coordinated care.
What are the obstacles?
The first obstacle is one of access. Many behavioral health providers don't accept insurance. There are not enough mental care workers in the United States to serve the population. According to U.S. News and World Report, half of the country's 50,000 practicing psychiatrists are over 55 and will soon retire as the number of medical students pursuing the profession has declined. That makes access to care difficult, especially for those on Medicaid and Medicare with little to no expendable income. As a result, the nation's primary care physicians are forced to pick up the pieces despite being underqualified for the role. The American Psychological Association reports that 60% of individuals with depression go undetected in primary care. Primary care physicians also do the bulk of prescribing for psychiatric drugs and one in five Americans are taking them. Varying reports indicate that 70-85% of primary care visits have a significant psychological component. Our primary care physicians need better systems and training to catch mental disorders and build the coordinated care teams required to serve them, especially when chronic illnesses are at play.
Who has the most to lose from a disjointed system?
It's those with a chronic or serious mental illness that have the most to lose from the disjointed system. People with schizophrenia, bipolar disorder, and treatment-resistant depression die 20 years earlier than the average American and they typically don't die of suicide. Surprisingly, they die of the same physical conditions as everyone else including heart disease, diabetes, respiratory ailments, and cancer. They just die in their 50s because they aren't equipped to manage their own complex health care needs as well the general population. Obesity, smoking, lack of exercise and good diets all play a role, but so does managing a health care system that isn't designed to handle their needs by looking at the whole patient.
It's not just the seriously mentally ill that face this problem. Studies have long shown on multiple disease fronts that physical chronic illnesses have a big impact on mental health. Cancer patients, kidney disease patients, and heart disease patients all show signs of depression at some stage during the disease. And all would benefit from a system that was integrated to serve both their physical condition and their mental state.
How are solutions shaping up?
Trends indicate that we might see more behavioral health systems merge with hospitals to provide better care. BDO released a commercial in October that promoted their services concerning such mergers. However, it's the ideas being generated in primary care offices that are most inspiring. An article in the New Yorker describes primary care physicians who use telemedicine to introduce psychiatrists to patients for consults or evaluations via videoconferencing right from their own offices. Otherwise known as creating a "medical home" for the patient, studies show that these integrated efforts can be quite effective. It eliminates the social stigma of seeing a psychiatrist when you are sitting in your own doctor's office and you don't have to retell the story multiple times.
"Several studies have shown that when primary-care doctors team up with mental-health workers, their patients' physical health improves," the same New Yorker article notes. Can those primary care physicians overcome a system that is currently so divided is the question? If the industry can turn the tide and merge these two silos, better care is sure to result and with it escalating costs just might start to diminish. Of all the coordinated care efforts, this is one of the most important.