More than 70,000 items donated companywide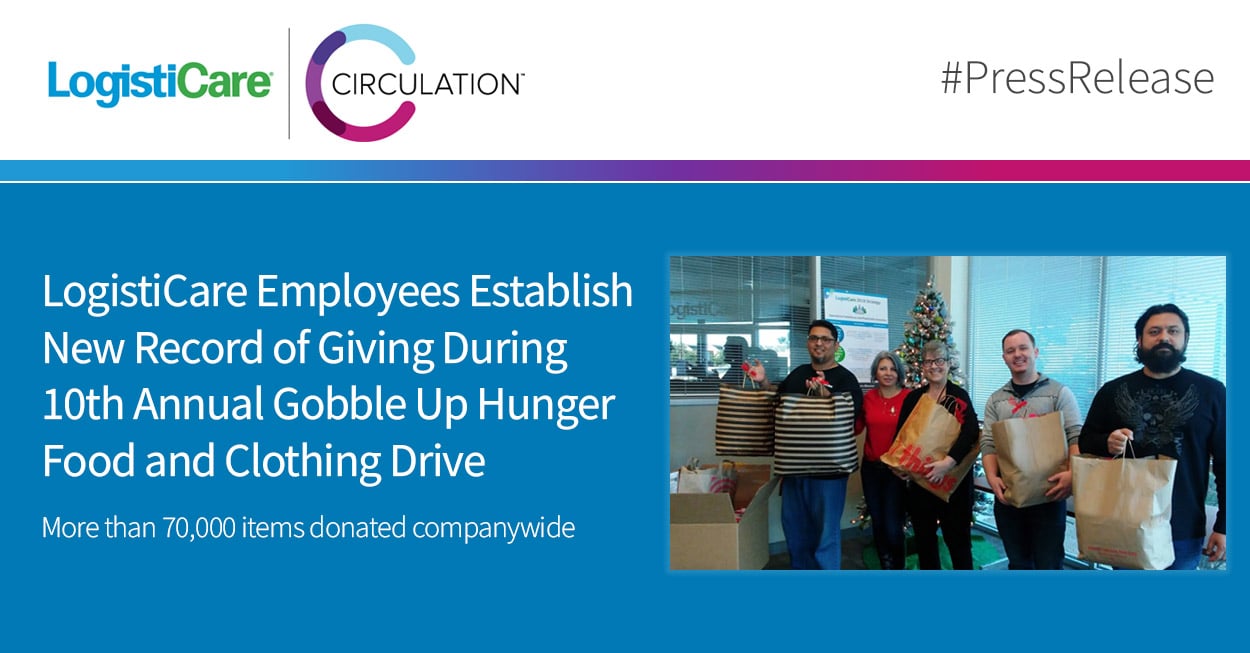 Atlanta, GA | Jan. 07, 2020 (GLOBE NEWSWIRE) -- LogistiCare, the nation's largest non-emergency medical transportation broker, today announced that staff at 19 LogistiCare l Circulation locations throughout the U.S. once again exhibited their generosity during the 2019 Gobble Up Hunger food and clothing drive, shattering the previous one-year collection record in the process.
In sum, LogistiCare employees collected and donated nearly 71,000 food and clothing items for distribution to people in need through local churches, rescue missions, soup kitchens and shelters. The total surpasses the previous company record of 52,000 items collected last year and brings the number of food products and clothing donated over the program's last five years to more than one quarter million.
"We are grateful to LogistiCare's employees for thinking of others this holiday season," said John Roberts, Executive Director of Mountain Mission, Charleston, WV. "The people we serve are among the most vulnerable and the efforts of the company's staff are vital to helping us feed and clothe families in the greatest need."