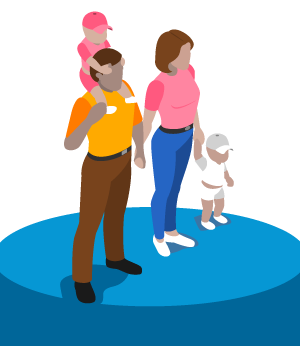 The health care reform revolution is a flip in philosophy. Instead of reactively responding to people's illnesses and chronic conditions, we're asking the industry to help prevent them from escalating in the first place. The sweeping change promises to keep people healthier at a lower overall cost, but it's not going to come easy. Investment and development needs to occur. Like any new product or service, new models have to be tested for success.
Getting better at coordinating people's care means changes in how health care providers and hospitals work and how they get compensated. Greater patient engagement needs to occur. Then the best models have to be adopted on broad scales in both large organizations and small practitioner offices. Only then will we see the real impact of decreasing health care costs with better outcomes for Americans at large. Some of that hard work is already in the works. So who's funding it and where is it happening? Just a sampling of the best early work is outlined here.
The ACA program itself via incentives and grants
According to a 2012 Research Insight by Academy Health, "The ACA provides grants or contracts for care coordination services provided by community health teams that work with primary care practices to implement community preventive and health promotion services… The reform law [also] includes a payment incentive for primary care teams to work with chronically ill Medicare beneficiaries at home." And in August of 2014 Health and Human Services Secretary Sylvia M. Burwell announced $35.7 million in Affordable Care Act funding to 147 health centers in 44 states, the District of Columbia, and Puerto Rico to support patient-centered medical homes.
Foundations with a stake in the game
The ACA program isn't the only one focused on community care coordination. The Aetna Foundation recently announced the Healthier World Innovation Challenge, a $4.5 million initiative designed to improve chronic health outcomes in underserved communities. The goal? To help curb skyrocketing chronic diseases like diabetes, heart disease, and stroke via patient population engagement all through the use of their cell phones. Finding ways to reach broad populations and educate them enough to seek assistance is all part of the game-changing industry ideal.
Associations, especially for high-cost chronic diseases
Non-profit associations that advocate for chronic diseases are also looking at community care coordination models for cost relief. Boston University states that the cost of dementia care is projected by 2050 to reach $1.1 trillion. Further, Medicare beneficiaries with Alzheimer's or related dementias cost Medicare three times as much as a cognitively healthy beneficiary. The Alzheimer's Association MA/NH Chapter is implementing an integrated approach to care coordination for individuals with AD or other dementias and their caregivers in collaboration with three major medical centers. The purpose of the current project is to examine the patient-caregiver outcomes of those in the study compared to those in the control group who received standard care. If successful, they hope to find less costly solutions with better outcomes for both patients and caregivers, who take on extraordinary burdens in managing this particular disease.
Major teaching/hospital affiliated universities
Caregivers managing the complex health problems of others also took center stage in Minnesota. It's no surprise that teaching hospitals and universities would be involved in test models and studies that support care coordination. We see it here with The University of Minnesota and the Children's Hospitals and Clinics of Minnesota creation of a very successful project called TeleFamilies. The medical home center provided advanced practice nurse (APN) telephone care coordination and case management to children with complex special health care needs living throughout the state of Minnesota. The case is available as course work to students in Minnesota today.
Accountable Care Organizations (ACOs)
Another place where these models are being spearheaded is in the newly defined Accountable Care Organizations (ACOs) across the country. They'll have far reaching impact with their successes. Take a look at this video from OSF Healthcare in central Illinois to get a feel for how they are redesigning their health care system to a better care coordination model.
https://www.youtube.com/watch?v=tTm2GtL0xSs
Then there is the work of the state of Oregon. They have built 16 coordinated care centers across the state, where Medicaid patients get the benefit of multiple types of providers under the same roof to help manage their total care solutions. It's all designed to keep patients healthier while lowering costs and Oregon is experiencing great success according to newly released metrics.
This process of change is not a fast one. As you can see from the examples highlighted here, some of the pockets of study are small. Yet the early signs of change show great promise. The American health care system is complex and it's mammoth, but it's an exciting time to be part of the transformation.