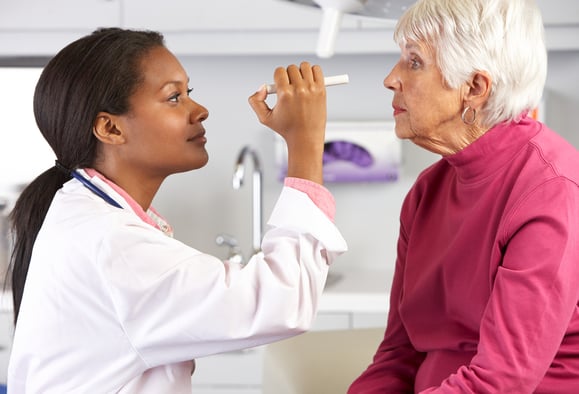 Medicare Advantage has been a major boon for both patients and providers. Unlike original Medicare offerings that split coverage for hospital stays, prescriptions and other medical needs, Medicare Advantage features all-in-one plans that cover most everything.
That's great news for senior citizens who want to simplify their Medicare and would rather not worry about what services are covered under their original Medicare plan. Depending on the specific policy, Medicare Advantage members may also enjoy lower out-of-pocket costs along with expanded benefits beyond what's normally included.
Medicare Advantage has essentially created an entirely new healthcare market in the past few years. To capitalize on this opportunity, Medicare organizations need to build out a plan that includes benefits and features that appeal to seniors.
Medicare Advantage membership continues to grow
Although these Medicare Advantage all-in-one of plans are not available in every state just yet, the Medicare Advantage market has grown considerably in recent years: The number of Medicare Advantage plans available increased 34% since 2017 alone, according to CB Insights. That growth is showing no signs of slowing down, either. While 34% of Medicare members currently use Medicare Advantage, that figure could reach 70% over the course of the next two decades.
As such, Medicare Advantage revenue has grown considerably, rising 11% each year. With baby boomers nearing retirement age, there is a fantastic opportunity for Medicare organizations to expand their membership by offering top-of-the-line Medicare Advantage benefits.
Expand coverage to dental, vision
Original Medicare plans offer great baseline coverage, but come up short in some notable areas that matter to seniors. The lack of dental and vision coverage, in particular, make it challenging for patients with traditional Medicare to pay for much-needed treatment. As people age, their vision and dental health will deteriorate, and that can have a profound impact on a person's quality of life if they aren't able to get regular checkups and treatments.
Medicare Advantage plans can expand member's benefits to include dental and vision, giving seniors yet another compelling reason to enroll. Every Medicare Advantage provider can say they simply offer health insurance coverage, but providing dental and vision will give Medicare organizations a clear competitive edge.
Provide non-emergency medical transportation
Non-emergency medical transportation (NEMT) services are also essential for an aging population that has difficulty getting around even if they are ambulatory. Seniors may not have access to a car or sufficient public transportation. As such, they could have a very hard time getting to medical appointments consistently, if at all.
NEMT solutions offer much-needed support by coordinating transportation to and from doctor's visits, treatment sessions and consultations, among other medical appointments. That could include shuttle service, personal transportation, rideshare services or even reimbursement for public transportation. Specially equipped vehicles are able to support individuals with medical issues or physical impairments that would otherwise prevent them from leaving their homes.
The mark of a good NEMT service is reliability and consistency. Members need to have confidence that their transportation provider will show up on time and can get them to their destination safely. LogistiCare oversees a nationwide network of call centers, operation centers and transportation providers to provide every Medicare member the best experience possible on every trip.
We are committed to keeping Medicare members safe and healthy by facilitating fast, convenient and secure transportation to their medical appointments. With LogistiCare and Circulation, Medicare Advantage providers can offer a best-in-class NEMT solution that leads to better patient outcomes and a growing customer base.