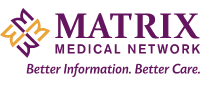 The Providence Service Corporation (our parent company) announced today that it has entered into an agreement to acquire Matrix Medical Network, a Scottsdale, Arizona provider of in-home health assessment and care management services. Matrix is a leading provider of health risk assessments for Medicare Advantage health plans and risk bearing providers with a national footprint across 33 states. The acquisition expands Providence's clinical capabilities and home based services with the addition of operations which include over 600 nurse practitioners.
Nurse practitioners who come to your home
Matrix pioneered the use of a nationwide nurse practitioner network to bring healthcare to Medicare Advantage members where it is needed most—in the home. By delivering care in a comfortable and relaxed home setting, Matrix's nurse practitioners are able to engage, evaluate and educate patients more effectively about managing their care. These skilled clinicians can identify and help coordinate a broad range of care needs by collaborating with primary care providers, health plans and community resources.
Reducing medical costs
"The acquisition of Matrix adds a new growth vertical for Providence that is complementary to our current business lines and leverages our core competencies, including working with government sponsored programs," said Providence CEO Warren Rustand. "Like Providence, Matrix has developed innovative product offerings designed to reduce medical costs while improving the quality of care. We look forward to working with them under the Providence umbrella as we build a pre-eminent healthcare services company."
Improving quality of care
"We couldn't be more excited about joining the Providence family," said Walt Cooper, currently Matrix's Chief Operating Officer, who will assume leadership of Matrix as Chief Executive Officer. "We have a shared commitment to improving care and outcomes while serving patients in their own homes. Together with Providence, our combined scale and collective capabilities will allow us to deliver even greater value to patients, payers, and providers."
Providence Chairman, Chris Shackelton, added, "Matrix's offerings drive both clinical outcomes and system wide cost savings that are in line with our priority to increase efficiencies and improve the quality of care across the healthcare system. Strategically, this acquisition provides access to the Medicare Advantage market which is experiencing rapid growth due to an expanding senior population." Welcome to the family Matrix!
Learn more about Matrix Medical Network
Matrix Medical Network provides in-home health assessment and care management services that help health plans provide high-quality care at a lower cost. For more information, visit www.MatrixForMe.com.