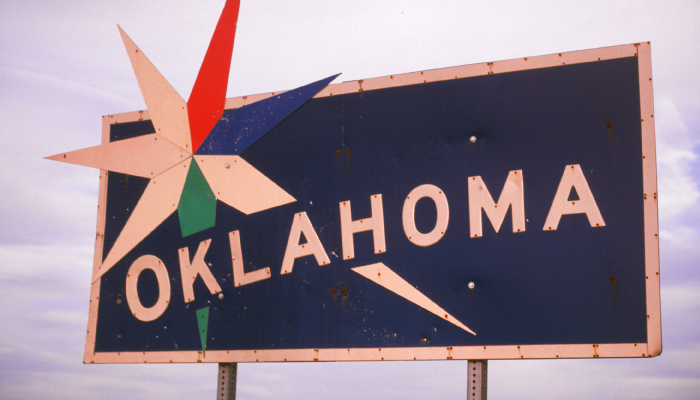 LogistiCare has served the state of Oklahoma since 2003. Approximately ten years later, we won two managed care organization contracts in Kansas and launched a new contract with another managed care organization in Iowa April 2016. It's not an easy process to go from 680,000 members and a single state contract to 1,106,800 members across 3 states. What's so great about this operation's story is that they on-boarded new members seamlessly and managed this growth quickly and efficiently while maintaining an excellent level of service for our clients. Now more than 50 employees strong, this operation's members are supported by three call centers, Arizona, Nevada and Oklahoma. They take 144,500 reservations and their transportation networks complete more than 114,000 rides each month.
Reaching out to Facilities
One of the ways the Oklahoma operation has enhanced its quality of service is through its outreach to facilities and members. This operation is targeting online traction from facilities and case workers. They have a dedicated outreach coordinator, whose central mission is to visit our facilities, build relationships, and get them up and running online. There's been a spike in trips being entered for the work put in, but it's not just efficiency that we gain with the effort. When facilities and case workers are involved in the booking, a host of benefits result. There is less opportunity for fraud and members receive better coordinated care with their health care providers and case workers involved. Some of our members can't book their own rides because of their disabilities. When the facility is involved they are assured of a better experience.
Best Practices for Members
Creating a better member experience is a company-wide initiative. The Oklahoma operation was one of the first to adopt the Member Experience Team, a program originally established as the Service Management and Recovery Team in our Phoenix operation. These groups track member experience by surveying 20 unique member utilizers a day. They ask how their experience was, take down any complaints they've voiced about their providers and then they track them for 60 days to make sure that a bad experience isn't repeated. We have found that once a first time user of services had a complaint, their chance of having a repeat issue was significantly higher. By monitoring these members, our Member Experience Teams are able to take a proactive approach to improving member satisfaction. Our drivers play a role in bettering those experiences as well.
Building Transportation Provider Relationships
Our transportation providers play a huge role in our members' experience. "It's the driver and the companies they represent that make the difference," Oklahoma's General Manager Mike Van Pelt says. So Oklahoma has invested heavily in its transportation provider relationships. There's a cost to onboarding new transportation providers so avoiding turnover is important. Oklahoma monitors trip volume and they don't assign providers trips that don't make sense. "Once we put some stability into their revenue streams, they are there for us and our members for the long run. The key to a healthy provider network is being a great partner," adds Mike.
Meeting with Community Advocates
Being a great partner in the community is also a means of excellence in Oklahoma. As they were performing the Iowa implementation, LogistiCare needed to customize services for a special high acuity population. For severe cases, like brain injuries or the mentally disabled, Iowa's HCBS Waiver allows for additional rides to work, recreation or errands. This small group is forecasted to demand 17-18,000 trips a month, more than double that of the average Medicaid population in Iowa and attributes to 80% of the volume.
Prior to implementation, the Iowa operation met with health care providers and community organizations that also cater to this high needs population, asking how we could better serve them and for input on designing our program. The knowledge gained helped give LogistiCare an edge as the new contract kicked off. Oklahoma's community outreach doesn't stop there. Mike was until recently the Chair on the Governor's United We Ride board and still serves as a member. United We Ride coordinates community resources and educates residents without Medicaid on ways to access transportation resources.
Oklahoma is successful because they draw on all their key stakeholders' strengths and incorporate their suggestions into their everyday operations. All have an important perspective to tell—members, other General Managers and associates, facilities, transportation providers, and community leaders. It's how it gets translated into stronger partnerships and member support that makes all the