Kingdom Medical Transportation shares how they are making difference by treating members like family.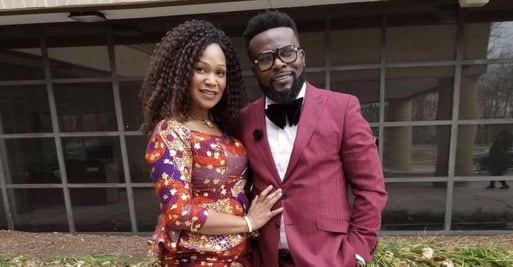 About Kingdom Medical Transportation
Eric Swatson was working as a driver for a transportation company, years ago, when he was notified that the company was closing and he would be losing his job. His boss at the time, seeing Eric's passion for serving others, encouraged Eric to do a start-up in the same industry. It was then that Eric Swatson and Abena Fynn-Swatson started their own company, Kingdom Medical Transportation, which was up and running within the first 6 months.
For the last 12 years, Kingdom Medical Transportation, with its 10 dedicated drivers, has serviced members in the Fairfax, Virginia area and its surrounding counties and offers ambulatory, wheelchair, and van stretcher services. As a partner with LogistiCare for many years, Kingdom Medical Transportation provides rides for our members who need life-sustaining services as well as for our intellectually disabled members.

For Eric and Abena, their work at Kingdom Medical Transportation has never felt like just another job; rather, they view their members as an extension of their own family. It's about getting to know their members, building strong relationships, and caring for each other deeply – and for Eric and Abena, this makes all the difference.
LogistiCare is so thankful to Eric and Abena and Kingdom Medical Transportation for their commitment and dedication to our members. Thank you for putting our members first and serving them with compassion!